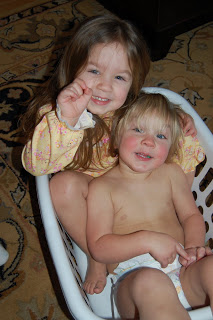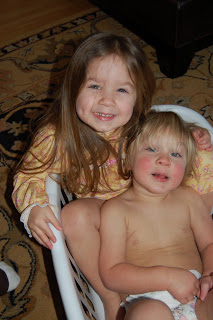 So I have decided to make a change today! My children, and I'm sure yours, chose to find a much more enjoyable side to many of the things that I loathe....for instance, a laundry basket! Is it a boat, a plane, a crib, or a space craft....who knows! But they are having an extremely wonderful time just sitting in it together. They also find much joy in pots n' pans, kitchen utensils, my cleaning gloves, gardening shovels, vacuums large and small, and much more! So I have decided to take a tip from the kiddos today! I am going to attempt to find some joy in all that I do! Here goes nothin'!
Written by Alicia Overby - Founder & President of Baby Elephant Ears
Alicia is wife, mother, and creator of Baby Elephant Ears. Baby Elephant Ears was created out of parental concern, not financial desire. In 2005, when their second child was an infant, he cried all the time and just couldn't seem to get comfortable.
After seeking advice and suggestion from the medical community and alternative medicine, they eventually ended up in the chiropractors office where their baby was successfully treated for a subluxation, discomfort most likely the result of the strain during labor, which was now being exacerbated by the normal lack of infant neck strength. Only proper neck, head, and back alignment would offer him relief. When they couldn't find a product to give their baby the necessary support, Alicia took matters into her own hands and crafted her own infant support pillow. The first Baby Elephant Ears was born!
For more information, visit www.babyelephantears.com.