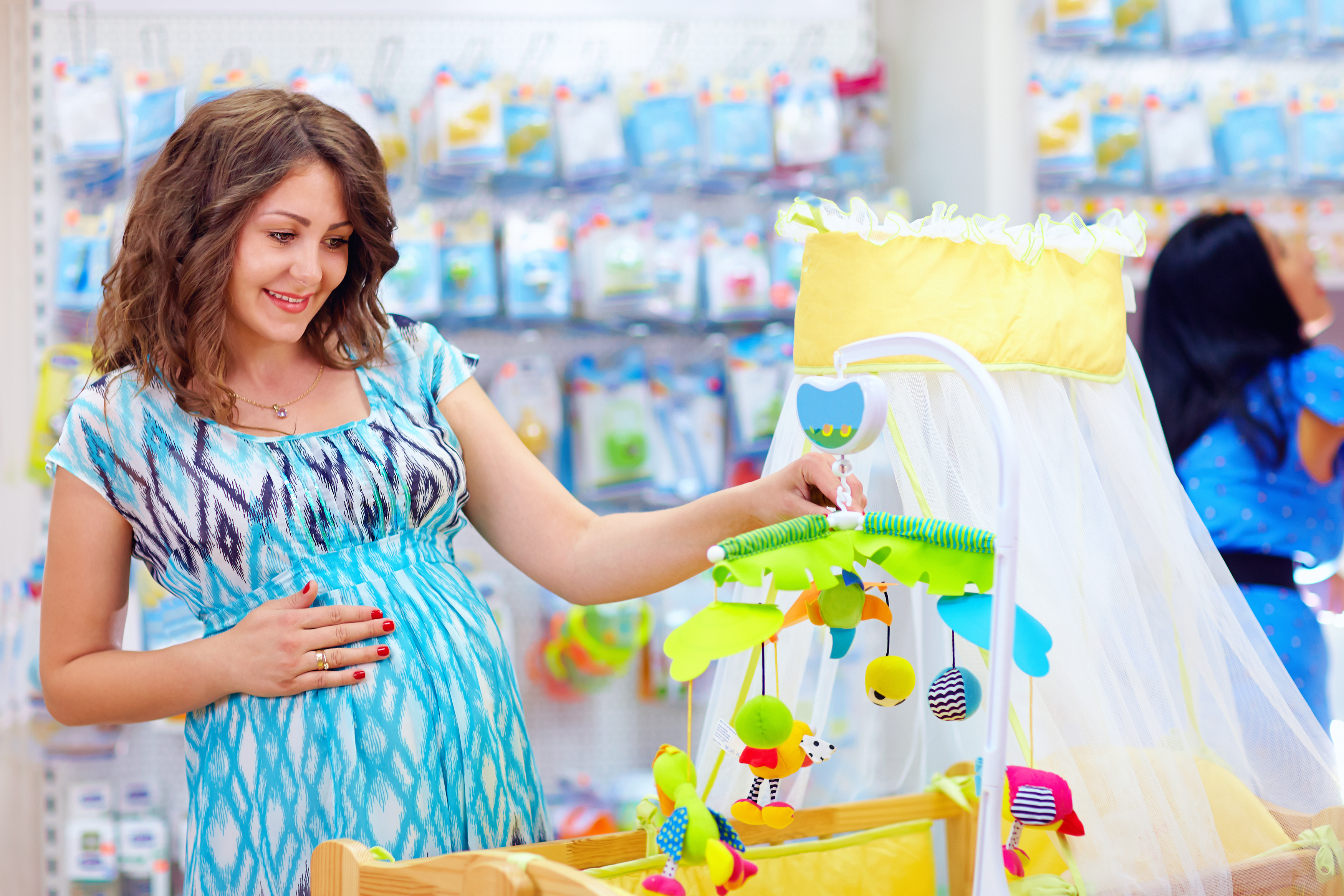 Baby gear can be so expensive these days and you want to buy your baby the best that you can afford, but sometimes accepting hand-me-downs is the most practical way to save money when you have a new baby. If you don't have any family members or friends with hand-me-downs to give, you can always look into buying secondhand baby gear. The key is to know what items are fine to buy used and which products you should always buy brand new. Here are some tips and tricks to keep in mind when buying used baby gear.
YES: Baby clothes
Baby clothes are the perfect items to buy secondhand because baby grows so fast, he'll probably only wear an item for a month or two before he grows out of it. You can find a ton of great baby clothes that are in perfect condition because they've hardly been worn. Just make sure there is nothing coming loose like buttons or zippers that could be hazardous.
NO: Baby cribs
Your baby's crib is one item you should never buy used. Your baby will be using it every night to sleep and it's incredibly important to make sure your baby has a safe sleep environment. There have been so many crib recalls and changes to the rules for how cribs must be made so older cribs absolutely should not be used for your baby. Unfortunately, not everyone realizes that these cribs are not safe or they are just unaware of these recalls so they will still sell these cribs at yard sales and thrift stores.
YES: Baby toys
Toys require a bit more research before buying, but for the most part they should be fine to buy used. You can look online for recalls to ensure the toy is safe and also double check that nothing is broken or chipped or has any loose pieces. When you get home sterilize everything before you give it to baby.
NO: Car seats
Car seats are another baby essential that have been recalled countless times and there are always new guidelines coming out for car seat safety. You can do your research before accepting a used car seat to make sure it's never been recalled but this is one product that is probably just better to buy new.
YES: Cloth diapers
Since cloth diapers are used with reusable inserts, the diaper covers are totally fine to buy used. You just have to buy new inserts and sanitize the cover to get rid of any buildup and you're good to go!
Written by Alicia Overby - Founder & President of Baby Elephant Ears
Alicia is wife, mother, and creator of Baby Elephant Ears. Baby Elephant Ears was created out of parental concern, not financial desire. In 2005, when their second child was an infant, he cried all the time and just couldn't seem to get comfortable.
After seeking advice and suggestion from the medical community and alternative medicine, they eventually ended up in the chiropractors office where their baby was successfully treated for a subluxation, discomfort most likely the result of the strain during labor, which was now being exacerbated by the normal lack of infant neck strength. Only proper neck, head, and back alignment would offer him relief. When they couldn't find a product to give their baby the necessary support, Alicia took matters into her own hands and crafted her own infant support pillow. The first Baby Elephant Ears was born!
For more information, visit www.babyelephantears.com.